Video conference for the Central and Eastern European Universities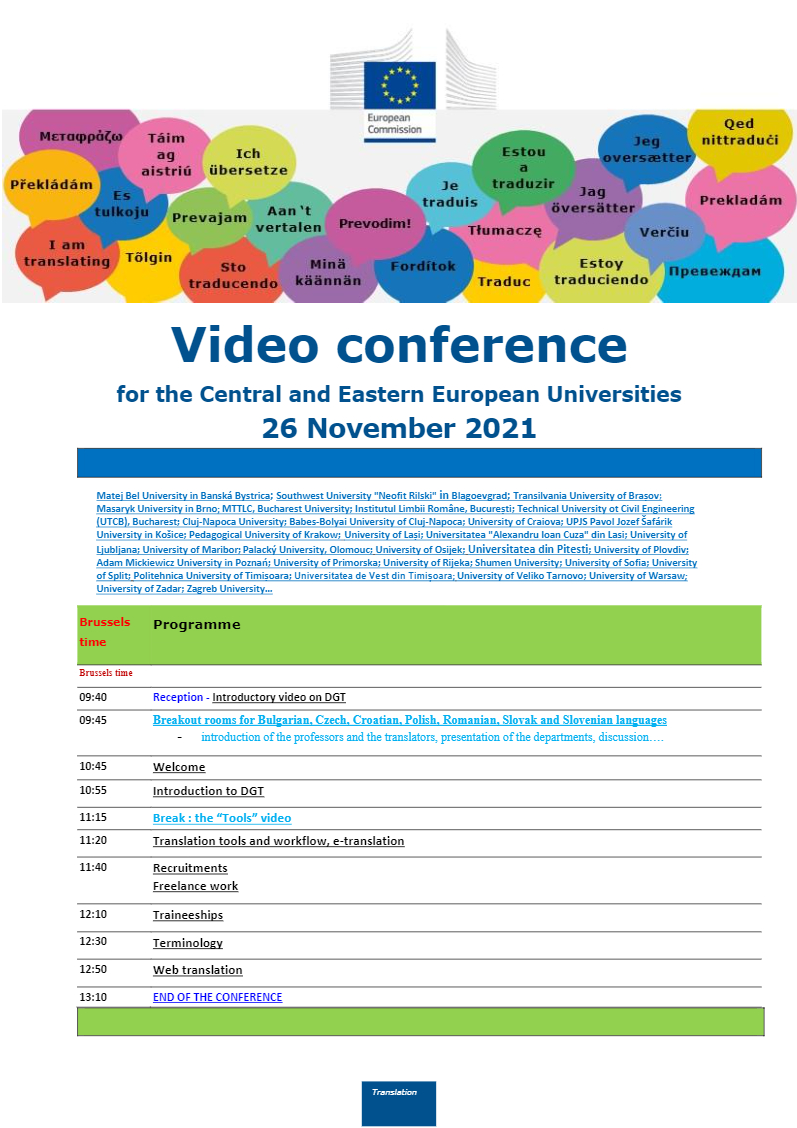 DGT WEBEX-1 is inviting you to a scheduled Webex meeting. 
Friday 26 November 2021 
9:30 | (UTC+02:00) Brussels 
Join meeting
          
More ways to join:           
          
Join from the meeting link
https://ecconf.webex.com/ecconf/j.php?MTID=m332dcae50b218c22ea8fd610f2b…
Join by meeting number 
Meeting number (access code): 2743 095 3507 
Meeting password: vfP6gDgk@55 (83764345 from phones)
Tap to join from a mobile device (attendees only)
+32-262-00867,,27430953507#83764345# Belgium Toll
+352-2730-0072,,27430953507#83764345# Luxembourg Toll
Some mobile devices may ask attendees to enter a numeric password.
Join by phone
+32-262-00867 Belgium Toll
+352-2730-0072 Luxembourg Toll
Global call-in numbers
Join from a video system or application
Dial 27430953507@ecconf.webex.com
You can also dial 62.109.219.4 and enter your meeting number.
Need help? Go to https://help.webex.com