Department of Translation Studies
PhD Summer School Dottss Stridon
Doctoral and Teacher-Training Translation Studies Summer School (DOTTSS) is a joint initiative of 5 different universities: University of Ljubljana (Slovenia), University of Turku (Finland), University of Tampere (Finland), University of Granada (Spain) and Boğaziçi University (Turkey). Since 2012 the summer school has hosted doctoral students of TS and teachers of translators and interpreters from all around the world. The first two schools were held in Piran, Slovenia (Emuni 2012, Stridon 2013), the third was in Granada, Spain (Ibn Tibbon 2014), the fourth in Turku, Finland (Agricola 2015), the fifth in Piran, Slovenia (Stridon 2016), the sixth in Granada, Spain (Ibn Tibbon 2017), the seventh in Tampere, Finland (DOTTSS 2018) and the eighth in Ljubljana (Stridon 2019). The local organizers add to DOTTSS a name that connects the summer school to a particular translational tradition in the region: the name of the schools in Slovenia pays homage to one of the greatest translators of the Western world, St. Jerome, who was born in Stridon, a lost town on the confines of Dalmatia and Pannonia, which lay most probably in today's southern Slovenia.
Lawrence Venuti is Professor of English at Temple University and one of the most influential contemporary translation theorists. Besides translation theory and history, adaptation studies, and literary translation, he also works in early modern literature, anglophone and foreign-language poetic traditions. Venuti is also a prolific and award-winning translator from Italian, French, and Catalan. He is a member of the editorial and advisory boards of several journals, including Target: International Journal of Translation Studies, The Translator: Studies in Intercultural Communication, and Translation Studies. In 1999 he held a Fulbright Senior Lectureship in translation studies at the Universitat de Vic (Spain). He has also been a visiting professor at Barnard College, Johannes Guttenberg Universität-Mainz, Princeton University, Queen's University (Belfast), and Università degli Studi di Trento.
The main focus and the aim of the proposed doctoral and teacher training school in Translation Studies shall:
a) address the need to promote high-level research in translation and interpreting and offer intensive research training in translation and interpreting studies for current and prospective Translation Studies researchers. By joining forces of various Translation Studies research institutions from 4 different cultures with a tradition of training doctoral students in Translation and Interpreting Studies, the Summer School shall provide stimuli and help for the prospective researchers in their independent research projects.
b) address the need to provide continuous teacher training for the teachers of translation at different Higher Education institutions offering MA courses in translation
The language of instruction is English.
The Syllabus of the Translation Studies Doctoral and Teacher Training Summer School consists of six basic modules:
a) Re-thinking Translation Theory
Through presentations by the different members of the teaching staff, the most current approaches to translation theory will be re-read, and critically discussed, paying particular attention to the contemporary research of literary and non-literary works in a historical perspective. Issues such as ideology and censorship shall be focused on, and special attention shall be paid to the ethical motivation in TS research and active translatological engagement in society.
b) Methodological Approaches in Translation Studies
A plethora of different methodological approaches in TS will be presented, focusing in particular on researching translation of literary and non-literary texts from the perspective of historical and sociological studies or through the use of ethnographical and corpus studies approaches. Social research methods and the research of spoken discourse shall also be discussed.
c) Thematic Sessions by the Guest Professor
d) Teacher-Training Seminars
A selection of topics, relevant for teachers of translation, shall be discussed, for example:
Curriculum and syllabus design: the process and factors involved
The definition of objectives and learning outcomes; translator competence
Participants: trainee and trainer profiles (prior knowledge, personal characteristics, learning and teaching styles, expectations and motivations...)
Resources such as ICT, classroom layout and organization, bringing professionals into the classroom, taking students out of the classroom: work experience, professional simulation, mobility programmes...
Classroom dynamics: large and small group activities
Assessment: design and implementation
e) Individualized Tutorials
In tutorials the doctoral students have the opportunity to discuss their own individual projects with all the teachers of the school, including with the guest professor.
f) Graduate Conference
Each student is expected to present her/his research project, and will have the opportunity to debate issues, particularly relating to methodology, with their peers and the teaching staff of the summer school.
Dates: 17 June 2019 to 28 June 2019
10 working days, about 63 contact hours (1 CH = 45 min)
Venue: Department of Translation Studies, Faculty of Arts, University of Ljubljana, Ljubljana, Slovenia (Aškerčeva 2, 1000 Ljubljana, Slovenija).
to participate in discussion and debate
to prepare a presentation
to submit an article based on their presentation within two months after the end of the Summer School. The article will be refereed and published in print and on the website.
Assessment
Assessment is based on an oral presentation in the second week of the course and the submission of a paper of some 5000 words within two months after the end of the Summer School.
Certificates
Certificates of attendance are issued at the end of the course.
Formal "Pass" certificates with the indication of ECTS points confirming successful completion are issued when all assessed work has been delivered and approved.
Members of the Steering Committee:
Dr Dorothy Kelly, University of Granada, Spain
Dr Kaisa Koskinen, University of Tampere, Finland
Dr Outi Paloposki, Turku University, Finland
Dr Nike K. Pokorn, University of Ljubljana, Slovenia
Dr Sehnaz Tahir-Gürçağlar, Boğaziçi University, Turkey
The director of the school is the member of the steering committee who is currently organising the summer event.
Members of the Local Organising Committee
Dr Nike K. Pokorn (director of 2019 Summer School)
Dr Tamara Mikolič Južnič 
Teaching Staff
Guest professor: Professor Lawrence Venuti, Temple University, US
Dr Dorothy Kelly, University of Granada, Spain
Dr Anne Ketola, University of Tampere, Finland
Dr Kaisa Koskinen, University of Tampere, Finland
Dr Tamara Mikolič Južnič, University of Ljubljana, Slovenia
Dr Outi Paloposki, Turku University, Finland
Dr Nike K. Pokorn, University of Ljubljana, Slovenia
Dr Agnes Pisanski Peterlin, University of Ljubljana, Slovenia
Dr Sehnaz Tahir-Gürçağlar, Boğaziçi University, Turkey
The reading list and course material will be available to accepted students on the learning platform before the Summer School starts.
Application deadline: 1 March 2019
Decisions notified by 1 April 2019
Students applying for the seminar are required:
a) to send a tentative research proposal (or statement of purpose) (max. two pages),
b) to send a recent curriculum vitae indicating experience and/or training in Translation Studies (max. two pages),
c) to fill in the application form (available here) and send everything to stridon.info@ff.uni-lj.si 
Fees and Payment
The whole fee for the Summer School is 750€. It covers:
a) registration fee (200€),
b) tuition fee (550€),
c) course materials,
e) access to University of Ljubljana facilities.
The fee does not cover travel expenses, accommodation or meals. The School will recommend accommodation for students selected at a reasonable price.
In case of cancellation or non-attendance, the registration fee (200€) is non-refundable.
A limited number of partial bursaries will be available for applicants who demonstrate need and merit. Any applicant wishing to be considered for a bursary must ensure that a bursary request accompanies their application to the school. In addition, interested students are advised to apply for the EST summer school scholarship.
Once students have been accepted for the course, they are responsible for paying the fee. Only those who have been accepted by the board of the school and have paid the fee will receive an admission letter, which can be used for visa application.
An e-mail will be sent to the accepted candidates regarding payment procedure.
STUDENTS 2012
Claudia Tuncel, Boğaziçi University
Fazilet Akdoğan Özdemir, Boğaziçi University
María Porciel Crosa, University Jaume I
Melita Koletnik Korošec, Univerza v Ljubljani
Minna Kumpulainen, University of Eastern Finland 
Tamara Mikolič Južnič, Univerza v Ljubljani
Saara Leppännen, University of Eastern Finland 
Tanja Žigon, Univerza v Ljubljani
Tatiana Bogrdanova, Kalmyk State University
Urban Šrimpf, Univerza v Ljubljani
Vinko Zgaga, Univerza v Zagrebu
Nataša Hirci, Univerza v Ljubljani
Nina Grahek Križnar, Univerza v Ljubljani
Urša Vogrinc, Univerza v Ljubljani
STUDENTS 2013
Sevda Ayuçtarhan, Boğaziçi University
Muazzez Uslu, Boğaziçi University
Elena Alcalde Peñalver (SPA)
Luzia Gansinger, Karl Franzens Universität Graz
Hayley Kate King (AUS)
Minna Mikaela Hjort (FIN)
Niina Syrjänen (FIN)
Aleksandra Milčić Radovanović, Filozofski fakultet u Novom Sadu
Ligita Judickaite Pasvenskiene, Vytautas Magnus University 
Borislava Eraković, Filozofski fakultet u Novom Sadu
Mirna Radin Sabadoš, Filozofski fakultet u Novom Sadu
Tamara Valčić Bulić, Filozofski fakultet u Novom Sadu 
Sandra Josipović (SRB)
Robert Grošelj, Univerza v Ljubljani
Martin Grad, Univerza v Ljubljani
Damjan Popič, Univerza v Ljubljani
Dubravka Celinšek, Univerza v Ljubljani
Tamara Mikolič Južnič, Univerza v Ljubljani
STUDENTS 2014
Alaz Pesen, Boğaziçi University
Ceyda Elgul, Boğaziçi University
Chirine Chamsine, University of Quebec At Montréal
Igor Tyss, Constantine the Philosopher University in Nitra
Jose Antonio Amigo Extremera, University of Las Palmas de Gran Canaria
Katja Dobrić, University of Rijeka
Katja Vuokko, University of Turku
Kristina Solum, University of Oslo
Laura Nurimen, University of Turku
MArcella Oyenc, University of Turku Boğaziçi University
Maria Del MAr HAro Soler, University of Granada
Maria Isabel Bolivar Perez, University of Granada
MArta Crickmar, University of Gdansk
Martin Grad, University of Ljubljana
Peter Karavlah, University of Zadar
Rikka Iso-Ahola, University of Eastern Finland
Sakolkarn Insai, Dhurakij Pundit University
Silvia KAdiu, University College London
Telma Franco, University of São Paulo
Sara Horcas Rufian, University of Granada
STUDENTS 2015
Elin Svahn, Stockholm University
Ida Hove Solberg, University of Oslo
Iris Fernández Muñiz, University of Oslo
Juho Suokas, University of Eastern Finland
Kerem Demirtaş, Lecturer, Ege University
Laura Ivaska, University of Turku
Malin Podlevskikh Carlström, Gothenburg University
Mariana Cristine Hilgert, Universidade Federal de Santa Catarina, Brazil
Mary Nurminen, University of Tampere
Mehrnoosh Fakharzadeh, Sheikhbahaee University, Iran
Meinianneli Demasi, University of Leicester
Sari Hokkanen, University of Tampere
Urban Šrimpf, University of Ljubljana
STUDENTS 2016
Olga Arsić, University of Belgrade
Charlotte Bollaert, Ghent University
Deniz Ipek Cekderi, Boğaziçi University
Jaka Čibej, University of Ljubljana
Deborah Dawkin, UCL & British Library
Sonia González Cruz, Universitat Pompeu Fabra
Sonja Kitanovska-Kimovska, Ss Cyril and Methodius University, Skopje
Urša Klinc, University of Ljubljana
Safiye Merve Akbaş Korkmaz, Boğaziçi University
Karen Meyers, University of Swaziland and University of Johannesburg
Aleksander Rath, University of Ljubljana
Brett Rosenberg, Wake Forest University, USA
Delfina Sessa, University of Turku
Josefína Zubáková, Palacký University Olomouc, Czech Republic
STUDENTS 2017
Marijana Aleksić, University of Belgrade, Serbia
Ehsan Alipour, Allameh Tabataba'i University, Iran
Olivia Ávila Ruiz, University of Granada, Spain
Seyhan Bozkurt, Boğaziçi University, Turkey
Bojana Budimir, University of Belgrade, Serbia
Buket Dabancali Fakioğlu, Boğaziçi University, Turkey
Rajkumar Eligedi, Prince Sattam bin Abdulaziz University, Saudi Arabia
Maheshwar Ghankot, Indira Gandhi National Open University, India
Marta Filipa, Gomes Marques Fidalgo, Universidade Nova de Lisboa, Portugal
Sara Horcas, University of Granada, Spain
Corinna, Jerkin, University of Zagreb, Croatia
Euna Kim, Pusan National University, South Korea
Mohammed Lafi, University of Mainz, Germany
Andrej Pleterski, University of Ljubljana, Slovenia
Priyanka Rachabattuni, University of Hyderabad, India
Elena Ruiz Cortés, University of Granada, Spain
Naan Shin, Pusan National University, South Korea
Ze Zawng, Handong Global University, Pohang – South Korea
STUDENTS 2018
Aicha Anne, University of Granada
Alejandro Bolaños García-Escribano, University College London
Alev Tison, Dokuz Eylul University
Andrei Nosov, University of Tampere
Annamari Korhonen, University of Tampere
Antarleena Basu, University of Hyderabad, India
Anu Heino, University of Tampere
Cemre Çelik, Turkey
Erja Vottonen, University of Eastern Finland
Isis Herrero López, Independent scholar
Maheshwar Ghankot, ISRO
Miia Santalahti, University of Tampere
Tania Hernandez-Hernandez, El Colegio de México
Previous Schools
Gostujoča profesorica:
dr. Michaela Wolf
Gostujoči profesor:
 dr. Douglas Robinson
Gostujoči profesor: 
 dr. Anthony Pym
Gostujoča profesorja:
dr. Andrew Chesterman
dr. Yves Gambier
Gostujoči profesor:
dr. Brian James Baer
 
Gostujoča profesorica:
dr. Mona Baker
 
Gostujoči profesor:
dr. Roberto A. Valdeón
 
Gostujoči profesor:
dr. Lawrence Venuti
Pictures 2012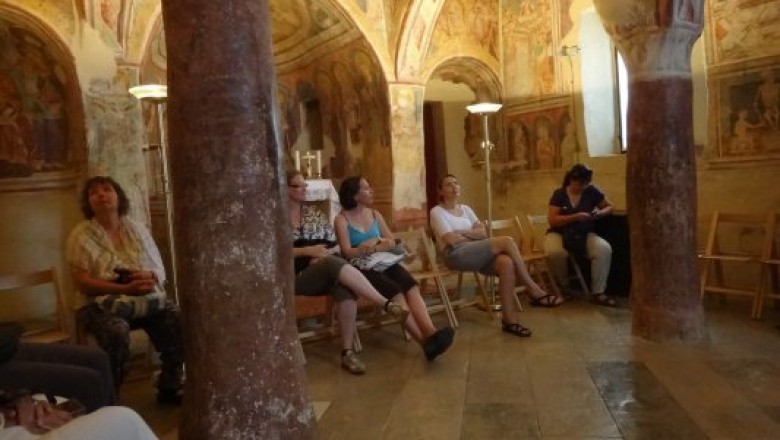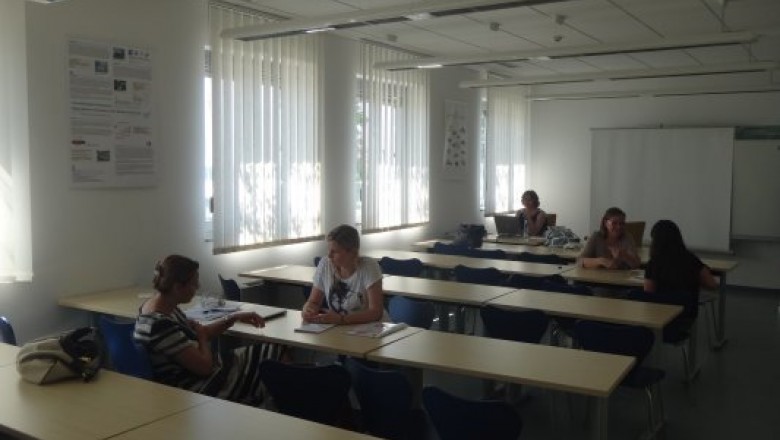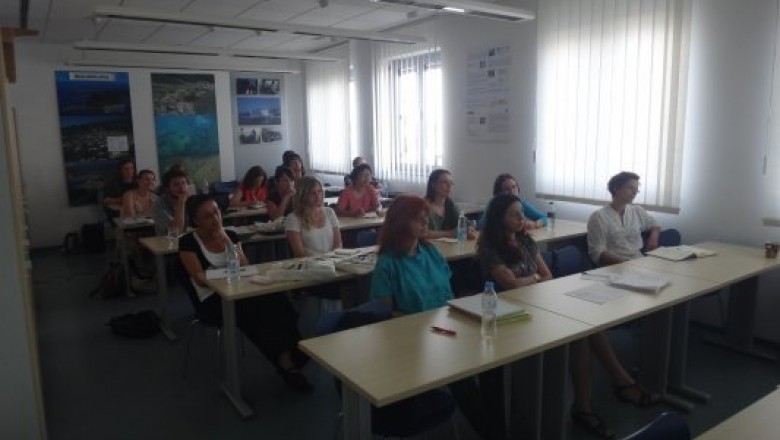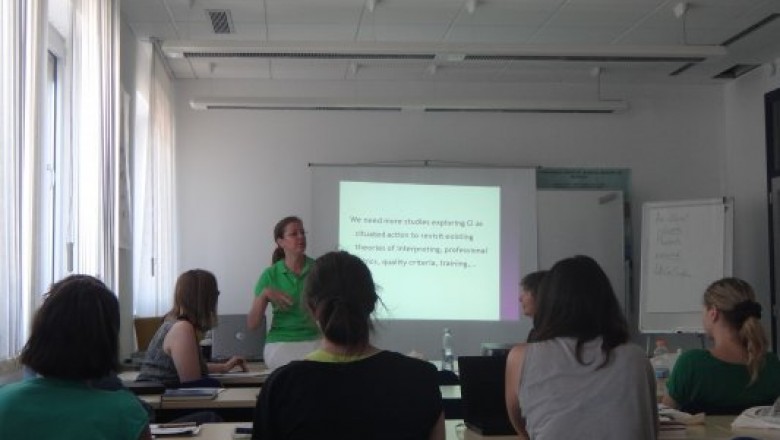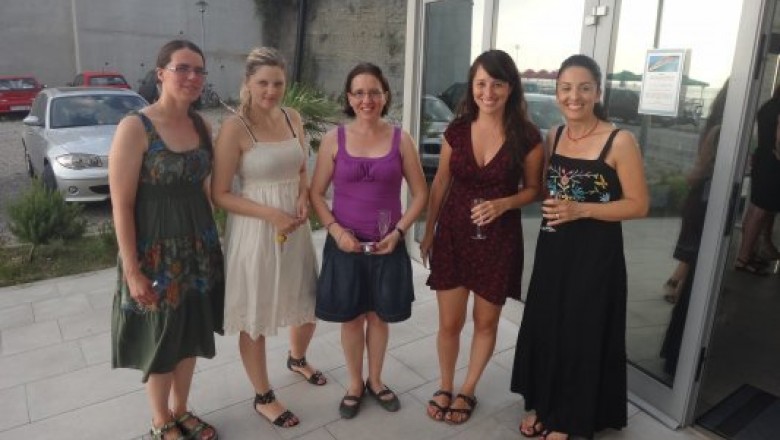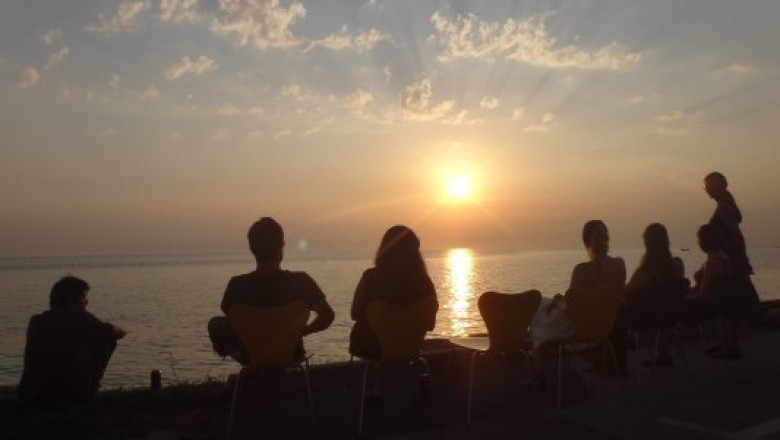 Pictures 2013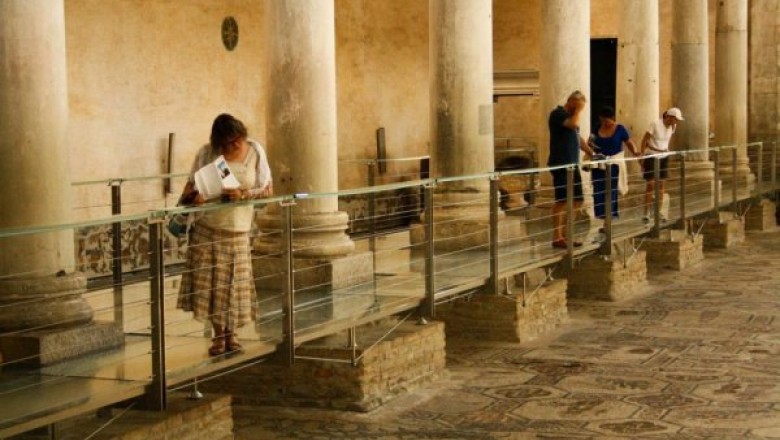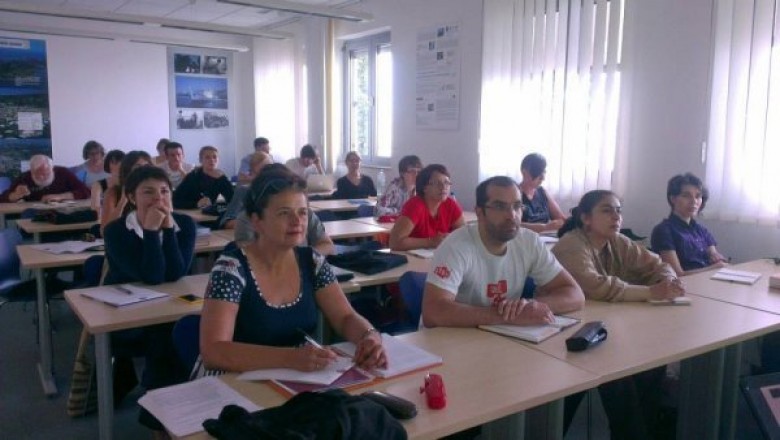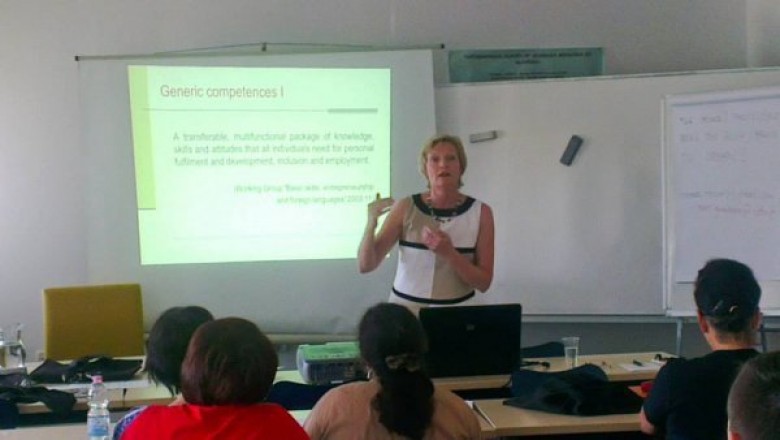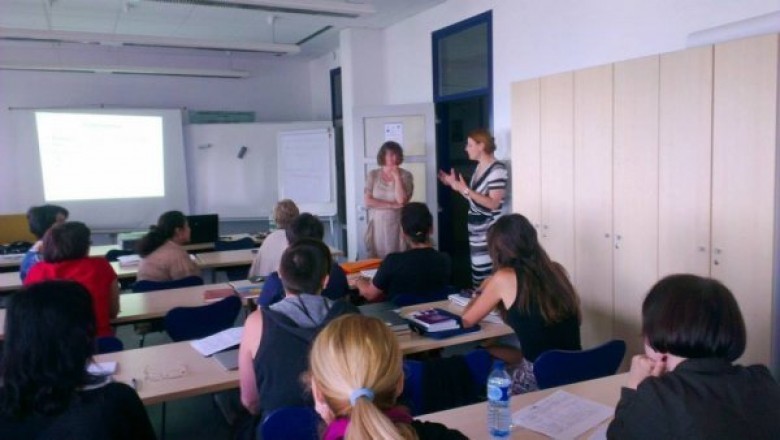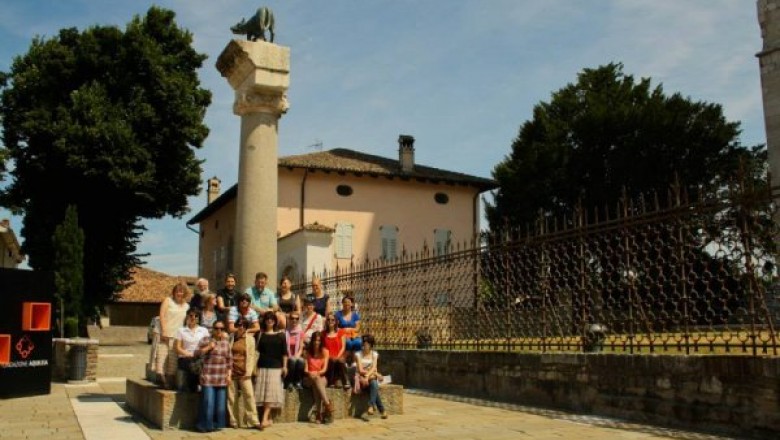 Pictures 2016